Beans have been a backbone in our kitchens for generations and are often unfairly smushed into the corners of our cupboard to be forgotten – but what a waste of potential! This Four Bean Marinated Salad showcases the splendor of the humble bean using pungent vinegar and the fiery heat of chili to create flavors that invigorate the creaminess of beans with a freshness and zing that will make you sing.
Serving a four bean marinated salad to your family and friends is an affordable way to fill them up as well as provide them with a huge amount of protein. In case you didn't know beans are packed with protein and other nutrients that are vital for a healthy lifestyle.
Chefs Tip for Four Bean Marinated Salad:
We all know the myth that beans can give you wind? Well, that is partially caused by the brine that they are canned in. By rinsing your beans thoroughly and draining them you can avoid any embarrassing and sudden changes in the wind…
This recipe can be substituted with any other beans that you may have in your pantry and can also work really well with chickpeas or known as garbanzo beans depending on where you are in the world.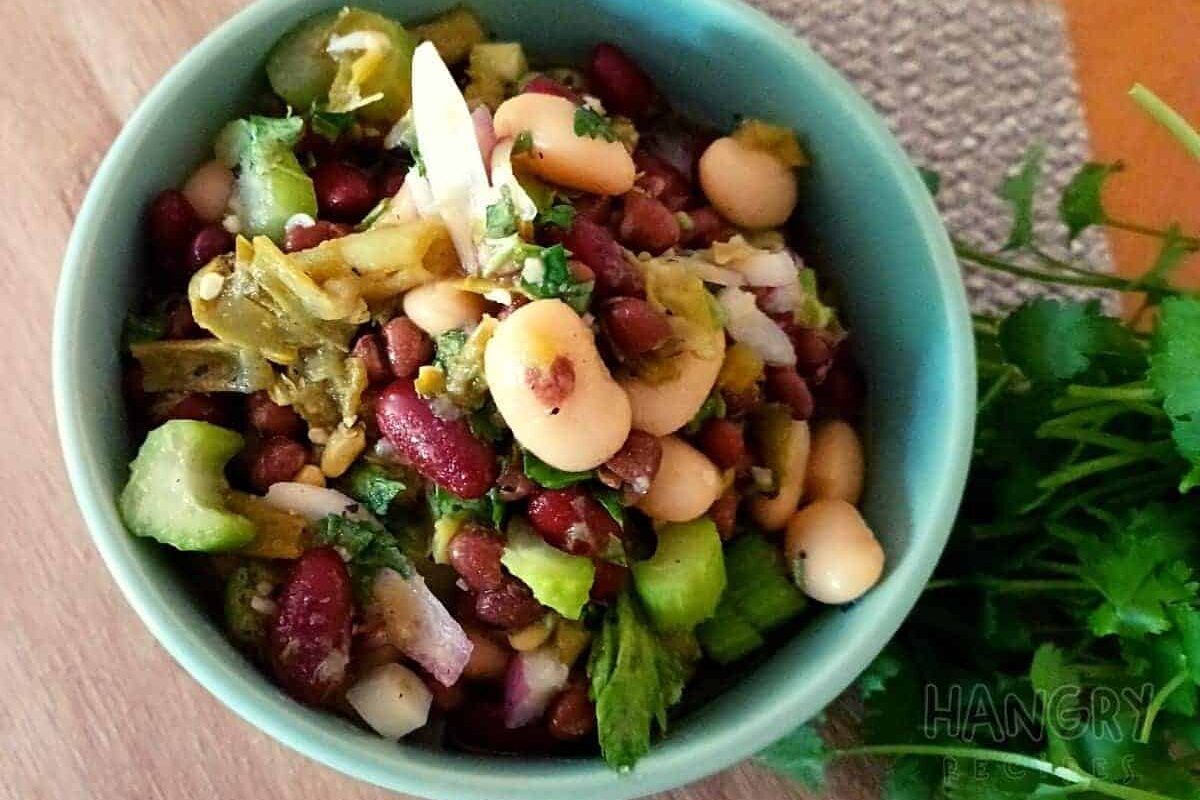 Ingredients
1

can

red kidney beans

1

can

butter beans

1

can

green beans

1

can

black beans

2

red pickles red onions

finely diced

1

tsp

dried chilies

(optional)

1

tsp

jalapeños

finely diced

1

tbsp

crushed garlic

1

tsp

black pepper

½

cup

vinegar, distilled white, or apple cider 

¼

cup

extra virgin olive oil
Instructions
Open all the cans and empty the beans into a colander in the sink, and rinse.

Add all ingredients to a large container, ideally one that has a leak-proof lid. Cover, and shake well, ensuring all the ingredients are soaked through with this delicious marinade.

Refrigerate for at least a few hours, overnight is better. Roll or flip the container occasionally to help it marinate.